From Launching Satellites to releasing bombs, this clamp does it all!
August 25, 2022
AT TOP AGAIN, YOUNG ACHIEVERS AT JOLLY
January 2, 2023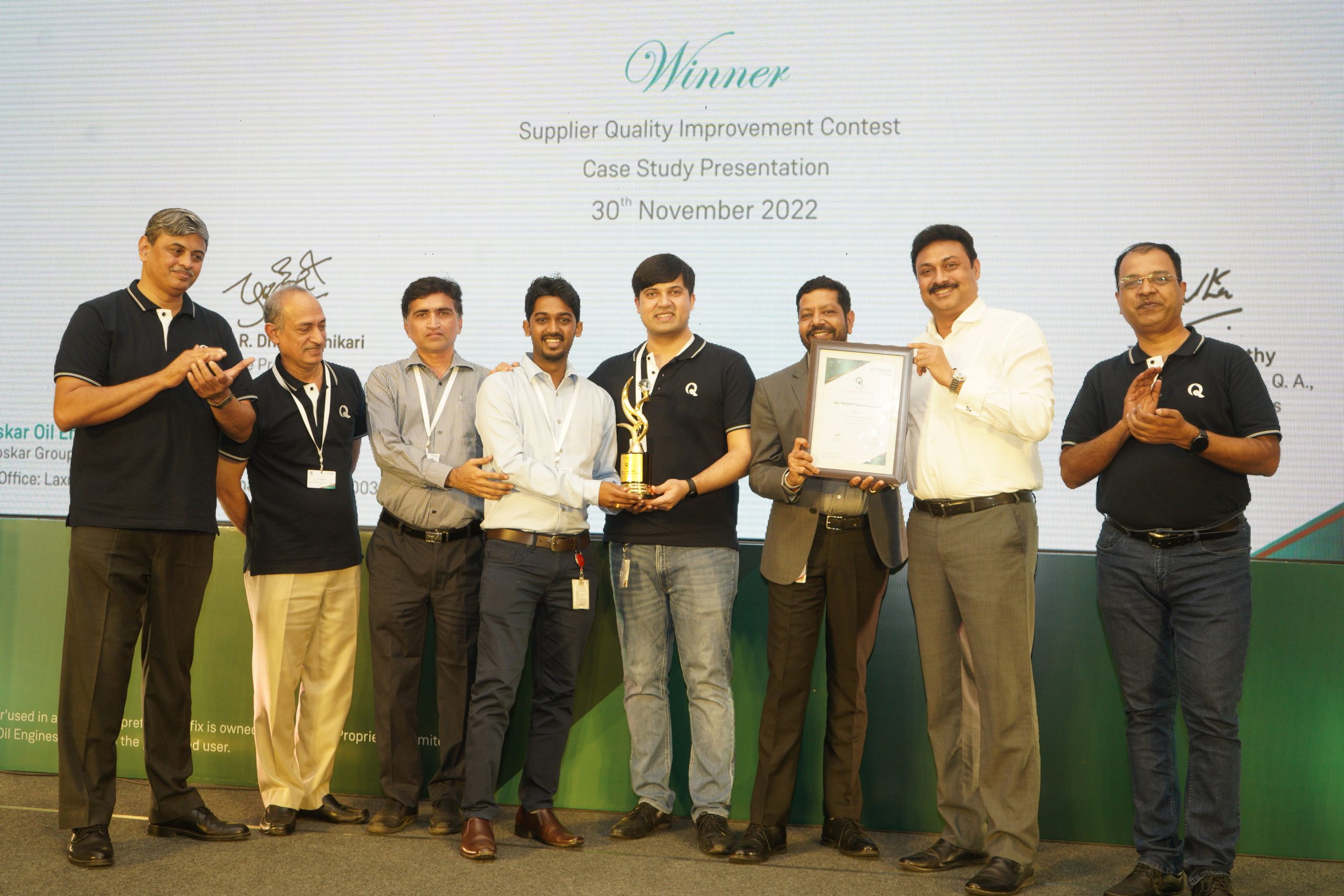 For more than 50 years, industry veteran Jolly Clamps Pvt. Ltd. has provided engineered clamping solutions for a variety of applications in the industrial, automotive, construction, agricultural irrigation, farm equipment, filtration, food and beverage, oil and gas, off-road vehicles, and renewable energy sectors.Because of our extensive experience and our unwavering dedication to customer satisfaction, we are an industry leader with a sizable market share and devoted clientele.
With our skilled engineering team, goal-oriented manufacturing, process controls, rigorous quality assurance process, offering customized packaging, barcoding, labeling, and logistic support, we have served all types of clamping needs for the past 50 years with the promise of guaranteed satisfaction and good value on every part we supply.
The centerpiece of our engineering excellence is a dedicated designing and tooling center backed by a qualified engineering team with access to sufficient funding, first-rate infrastructure, and extensive experience to design and construct Special Purpose Machines to produce specialized clamps unique to each Clamping application.
Our Mission by 2026, is to rank among the top 10 brands in the world. Backing out mission is our vision that aims to satisfy every customer through supply of world class quality products at competitive price with 100% delivery performance.
Soaring markets waited for product diversification as demand for Kirloskar products spread across the country. Kirloskar introduced its first line of pumps based on the idea. These ground-breaking pumps played a crucial role in providing drinking water to several Indian cities. The business endeavor was yet another triumph for the corporation, and it helped lay the groundwork for the establishment of "Kirloskar Oil Engines Ltd." in 1946.
Kirloskar Oil Engines Limited celebrated "The World Quality Month - November" with a benchmark practice of the Supplier Quality Improvement Contest (SQIC). The Jolly Clamps Team took utmost pride in taking part in it. We were honored to be representing ' Prospect Engineering Works at the prestigious SQIC 2022.
The case study that the Jolly Team submitted was called 'Digitization of Material Handling operations in Finished Goods Warehouse'. This was an ambitious project that was made & pioneered to become a transformative journey from a human dependent manually controlled process to a digitally controlled, process driven system towards our warehouse management operations.
As Kirloskar Oil Engines Limited is a titan of its field & the occasion of the world quality month - november having the benchmark practice of Supplier Quality Improvement Contest ( SQIC ) a staggering 120 case studies were submitted by the suppliers of KOEL(Kirloskar Oil Engines Private Limited) across the country under the heads of Zero defect, Best Business Practice & Smart Quality among which the case study presented by the team on the above mentioned topic 'Digitization of Material Handling operations in Finished Goods Warehouse' was declared the winner of SQIC 2022.
It was a proud moment for all of us at Jolly to be declared the winner as we were competing against top giants of the respective industrial domains. It was furthermore exhilarating that we too like Kirloskar Oil Engines Limited(KOEL) dwell on the values of excellence in everything we do to be a stern provider of quality over compromise, integrity to be placed forward as we also mention exactly what we do & do exactly what's mentioned.
Keeping collaboration as a prime factor, we too grow with people & partners all hand in hand together. Empathizing with everyone we come across, we always listen & leverage the learnings we receive. Valuing creation in our innovations we build for a future filled with prosperity. Innovative thinking towards being bold & relevant is what has made jolly win this prestigious award. Our board of directors guiding every individual is a reason we tasted this victory. We at jolly believe in the power of dreams & the power of them influencing our achievements in the most positive way possible. The jolly team sincerely thanks the jury at Kirloskar Oil Engines Limited(KOEL) for recognizing & backing efforts towards a sustainable yet innovative future.