USA- We Cater to you too !!
One Way Serrated Clamp (FS)
---
Jolly Form Thread Worm Drive clamp is designed to suit Medium duty applications & currently serving a wide variety of Auto & Non-Auto OEMs. Simple design & suitability to accommodate high level of customization makes this clamp more popular in every segment of industrial applications
---
Jolly Formed Thread Worm Drive Clamp is designed as per German standard DIN 3017-01 which is more suitable for applications with high mechanical load.
Jolly Serrated clamp works on principle of Worm Gear action where gearing action between cleanly formed Serrations & thread of Hex Head Screw enables tightening or loosening of clamp on the application.
Jolly One Way Serrated Clamp contains threads on the outer surface of the band & smooth inner surface to ensure no damage to hose due to hose biting which makes this clamp suitable for soft nitrile hoses.
Engineered with one piece housing assembly, Jolly Serrated clamp is available in a wide variety of diameter range as well as can be customized as per customer requirement.
Serrated Clamps are available in entirely SS430 grade material with Tin Plated screw.
Jolly Formed Thread Worm Drive Clamp series products are made with material grade of AISI or equivalent global standards to provide high quality & consistency in performance.
Industries and Applications
Jolly Serrated Worm Drive Clamps serve in a wide variety of industries while meeting industry specified demand & keeping edge over Quality product supplies. Our products commonly used industries and applications such as:




What Makes Jolly Different?
Prospect Engineering Works is an IATF 16949, OHSAS 18001 and ISO 14001 certified, RoHS compliant Indian manufacturing company which is one-stop for all your Clamping requirements. We are a 52-year-old young company catering JOLLY brand clamping solution to over 80% of OEM and Aftermarket in India and many institutional customers globally. We are a proud Indian clamp manufacturer who specializes in customized clamps and believe in lowest lead time.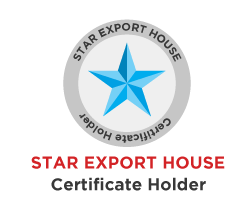 A Government of India
Recognised Star Export House
Our Commitment to our Customers.
Quality:
Our experts provide unmatched quality assurance in production, delivery and ongoing services, leveraging tech-driven inventory and production management systems.
Service:
At Jolly, we think of our customers as partners. We make our customers feel secure by giving them the attention they deserve and truly getting to know their businesses.
Shipping:
Never run out of stock with Sure Ship and Sure Stock Guarantee. Contact us today, to see whether you qualify.
Delivery:
We never run out of stock, so we can take fast shipping and rapid delivery to the next level. We always have your supply chain in mind.
JOLLY CLAMPS
Enquiry Now
Lorem ipsum dolor sit amet, consectetur adipiscing elit. Nulla mauris dolor, gravida a varius blandit,